What was once the convergence of two Native American trading paths is still the hub of commerce in Charlotte. Residents and visitors are reminded of the city's importance as a business district by the four statues at the intersection of Trade and Tryon street — Transportation, The Future, Commerce and Industry. While Uptown might be all business during the workday, Center City rolls up its sleeves and loosens its tie come evenings and weekends.
With new apartment structures towering overhead and the LYNX Blue Line light rail whizzing by joggers and bikers on the Rail Trail, it's hard to believe South End has a history before the brewery craze that's dominating the neighborhood today. The modern, 20- something crowd who calls the condos of South End home belongs to a long line of residents dating back to the gold rush in the early 1800s and industrialization in the early 1900s.
With everything from tattoo parlors to fashion boutiques and family-friendly breweries, Plaza Midwood's personality is hard to define, which makes it even more endearing to locals. Venture off the beaten path to explore the residential portion of the borough— lined with homes built centuries apart— and you might just stumble across a hidden park.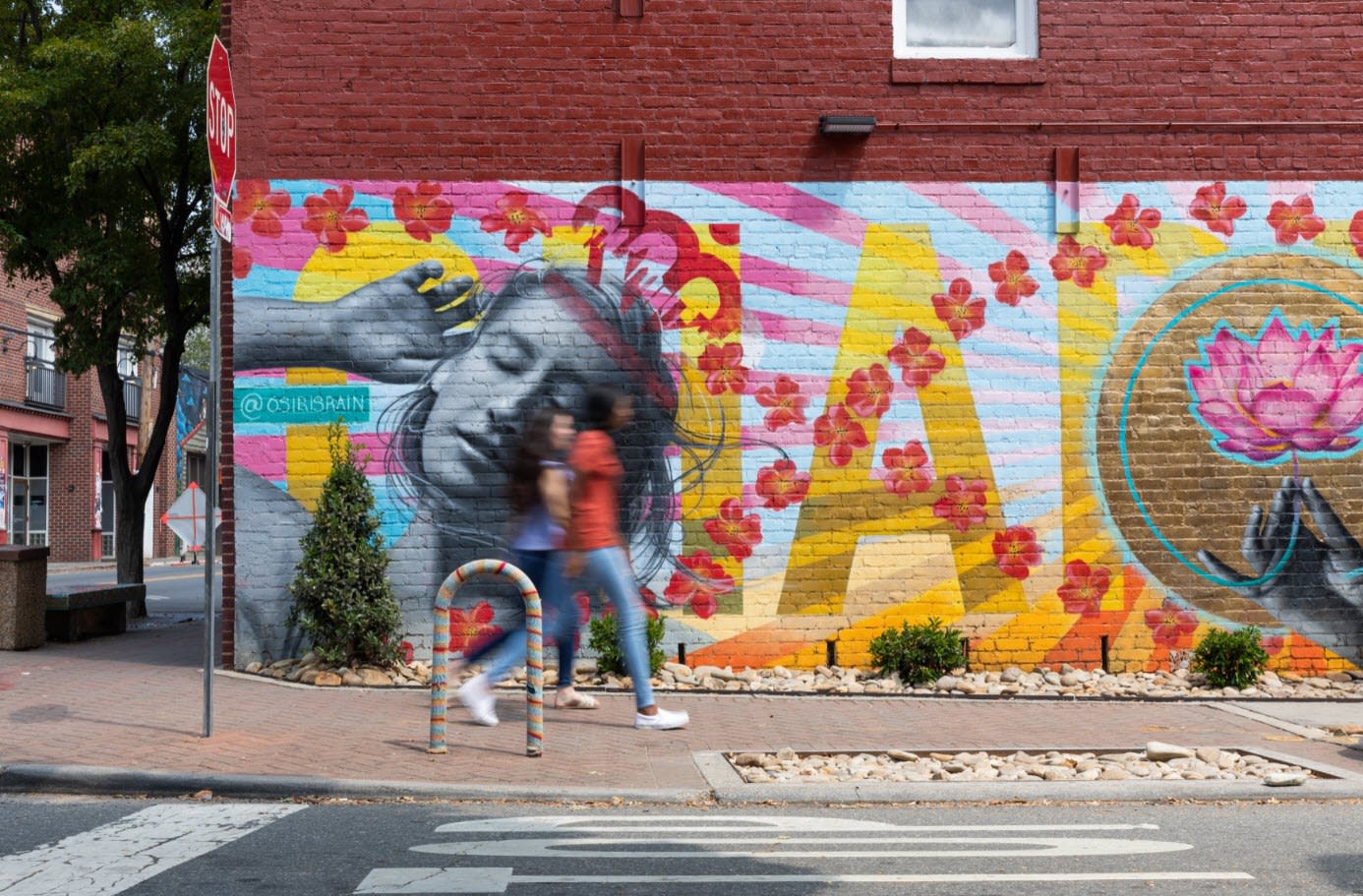 North Davidson mill town was once a flourishing turn-of-the-century industrial epicenter. But in the 1950s and 1960s, many mills shuttered their doors, leaving the neighborhood desolate until a pair of artists decided to make something of the once vibrant neighborhood. Their vision is alive and well with bright murals painted on the sides of buildings and galleries galore and restaurants serving food as creative as NoDa's artistic influences.